MBA-RM CAREER ADVISORY SERVICES COMMITTEE
XIM University's flagship programme MBA-Rural Management is a unique mix of specialized courses and field experiences which prepares future change-makers to bring sustainable development to society. Because of the excellent curriculum and illustrious faculty guidance, our alumni have accepted challenges and left a distinctive mark in the corporate and development sectors.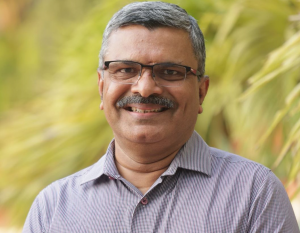 Dean, School of Rural Management
Chairperson, Career Advisory Services, Rural Management
Chairperson, Career Advisory Services, Rural Management
Since its inception in XIMB, the Rural Management programme (MBA-RM) has established an outstanding record of academic delivery and social service. MBA-RM aspires to be among the top sectoral management programmes creating social change makers of global influence. Excellent faculty members have been able to mould young graduates into true professionals who bring desirable changes and nurture a culture of inclusive and sustainable growth. Our exceptional alumni are our core strength and have brought laurel because of their selfless and remarkable contributions.  Following the principle of Jesuit education, we are committed to serving our society, our country, and humanity.
CAREER ADVISORY SERVICES COMMITTEE
CAREER ADVISORY SERVICES COMMITTEE OFFICIALS
Coordinator: Nayanika Ghosh

E-Mail ID: srm_cas@xim.edu.in
| SL No. | Roll No. | Name | Phone No. | Email ID |
| --- | --- | --- | --- | --- |
| | | | | |
| | | | | |
| | | | | |
| | | | | |
| | | | | |
| | | | | |
Career Advisory Services (CAS) of the School of Rural Management (RM CAS) is the apex body in charge of all activities related to placements. Industry Relations of the School of Rural Management, XIM University is also managed by the CAS team, thereby forming a nexus between the student fraternity of School of Rural Management and the industry. The core competency of the CAS team is in building corporate relationships, corporate communications, marketing of the school to the industry and, carrying out the annual placement process of the final year management batch as well as the Summer Internship Placements for the first-year students.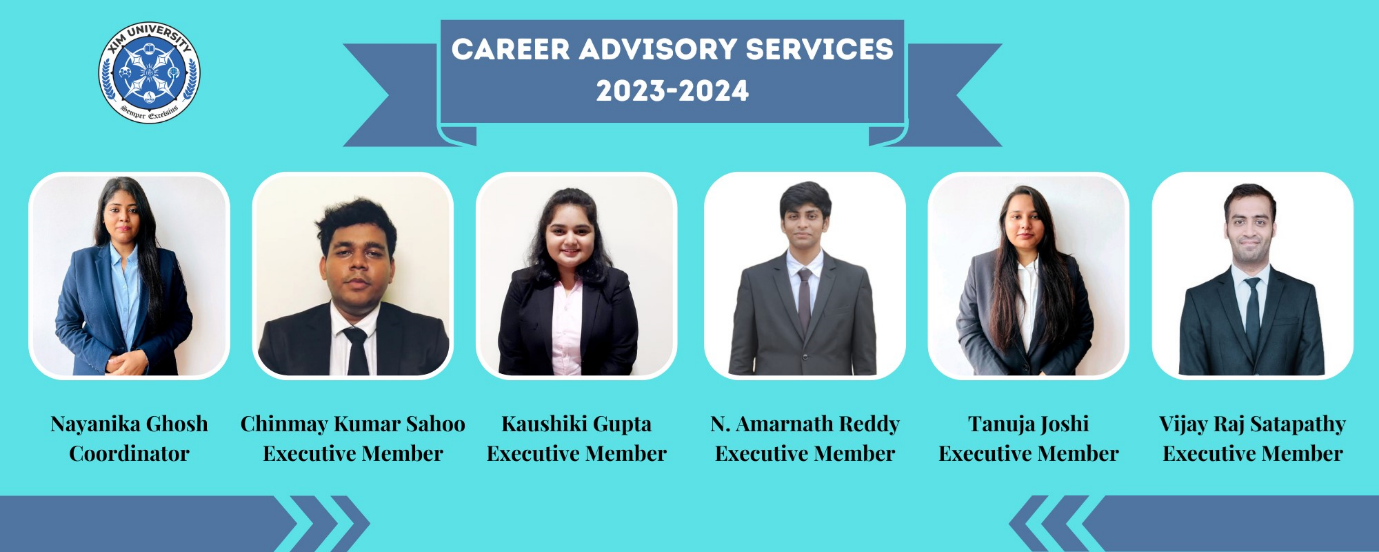 SUMMER INTERNSHIP PLACEMENT
The Summer Internship Programme forms an integral component of the MBA course with an attempt to bridge the gap in student's perception between academics and the corporate world. Under this programme, students undergo an 8-week internship at organizations where they are encouraged to take up time bound multi-disciplinary and goal-oriented assignments. During this period, the students seek to learn the various dimensions and their operations in their respective organisations.  This not only enhances their analytical and decision-making abilities but with hands on experience further grooms them to be future managers.
XUBERANCE - FINAL PLACEMENT
The placements witnessed a multitude of roles from BFSI, consultancy, development, financial inclusion, healthcare and marketing and sales, amongst others, offered by the 31 companies participating in the process. The present trend of placements highlighted a special focus on financial inclusion and revival of the microfinance sector. The BFSI and the Consulting sector fetched the maximum package. Along with the RM program's regular recruiters in XIM University such as AMUL, ICICI Bank, Satin Creditcare Network Limited and PRADAN, several new companies showed a keen interest in the batch. Some of the new recruiters were Optimus Pharma, IFFCO, Mordor Intelligence, Parle, RBL Bank, Corteva, Sinochem, Anmol Feeds and AISECT, among others. 
XIM University
Career Advisory Services Office
Plot No. 12(A), Nijigada Kurki, Harirajpur- 752050, Dist: Puri, Odisha, India
E-mail: srm_cas@xim.edu.in

Phone: +91-674-2377775 (CAS Office)
Mobile: +91-9861394422 (CAS Officer)
University Website: https://xim.edu.in/