"So we fix our eyes not on what is seen, but on what is unseen,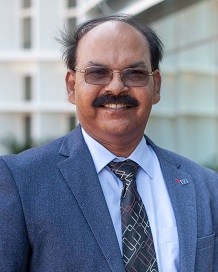 since what is seen is temporary,but what is unseen is eternal." St.Paul
School of Rural Management has emerged from the successful trajectory of the RM program since the latter's inception in 1995 within XIMB. Among the many factors that gave credence and a unique identity to XIMB was the Jesuits' commitment and courage to create an academic ecosystem that nurtured the co-existence of management education catering to the needs of business and rural communities in India.  The Centre for Development Research and Training, popularly known as CENDERET, became the cornerstone on which XIMB built the culture of demystifying management education to address the daunting social, economic and political concerns of the marginalised in Odisha and other parts of India. The unfolding of this mission of the Odisha Jesuit Society, which founded XIMB, eventually culminated in the formation of School of Rural Management.

The foundations of School of Rural Management are not just its long experience of connecting business and society, but also preparing and nurturing a strong cadre of development managers, and the strong network of partners both in India and abroad. Our alumni, besides being the torch bearers of the value based rural management education that School of Rural Management offers, have embarked and embraced different roles contributing to the process of rural transformation and nation building.
The programs and courses offered by School of Rural Management are designed discerning the inspirations and needs of the rural producers and consumers and the various organizations working in the rural space. The teaching and learning canvas is woven by the threads of academic disciplines that provide insights into the fast changing rural ecosystem, growing business opportunities and the managerial and leadership capabilities required to plan, implement and manage business enterprises and organisations at all levels. School of Rural Management ensures that students of MBA-RM are sufficiently exposed to experience the powers and challenges of the rural communities in India. The 45 days long Rural Living and Learning Experience (RLLE), the course specific rural exposures and the organisational attachments in the form of Summer Internships are the hallmarks of MBA programme and make the Rural Management Degree a unique one.
Our MBA-RM has been recognised as the 2nd oldest Rural Management Program in the country. It is also ranked 2nd in India and ranked 15th in the category of Agribusiness / Food Industry Management by the Eduniversal Best Masters Ranking 2019.  RM program is known for its 100 percent placements since its inception.
School of Rural Management is a School with a difference actively engaged in the transformation of rural India in the spirit of  Magis.
"If you desire to make a difference in the world,you must be different from the world."-Elaine S Dalton
I invite you all to visit our website to know more about us and our mission.
With deep gratitude,
Prof. S Peppin, Ph.D
Dean
School of Rural Management
XIM University